Search Video
The following video provides a tutorial on device search techniques. You can search by:
Status
Status/Effective Dates
Pool Name
Traffic Policy
Pending Rate Plan and Rate Plan Pool
Device ID
Device Name
Custom Fields
Device List Video
The following video provides a tutorial on how to navigate the list of devices.
Basic Filters
The first filter available on the devices tab is the View product filter. Use this filter to segregate devices belonging to a single product.
Note that this filter is shown only if you have multiple products assigned to your account. If you have only one product assigned to your account, you will not see this filter.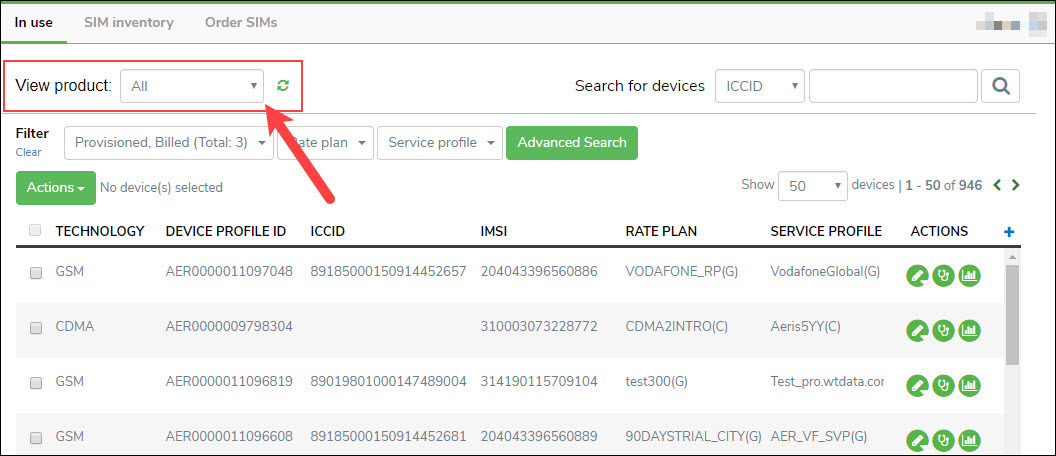 There are also three other basic filters available above your device list: a Status filter, a Rate plan filter, and a Service profile filter.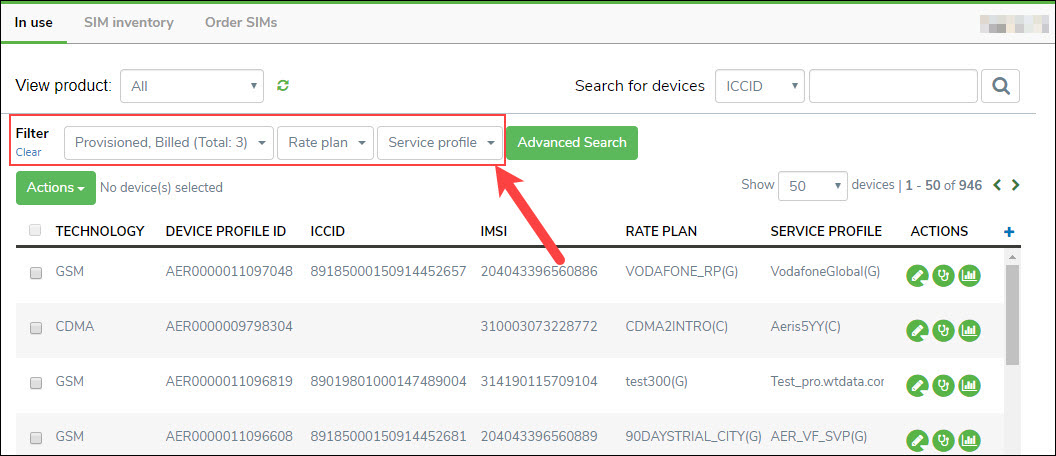 Advanced Filters
Click the Advanced button to access additional filtering options.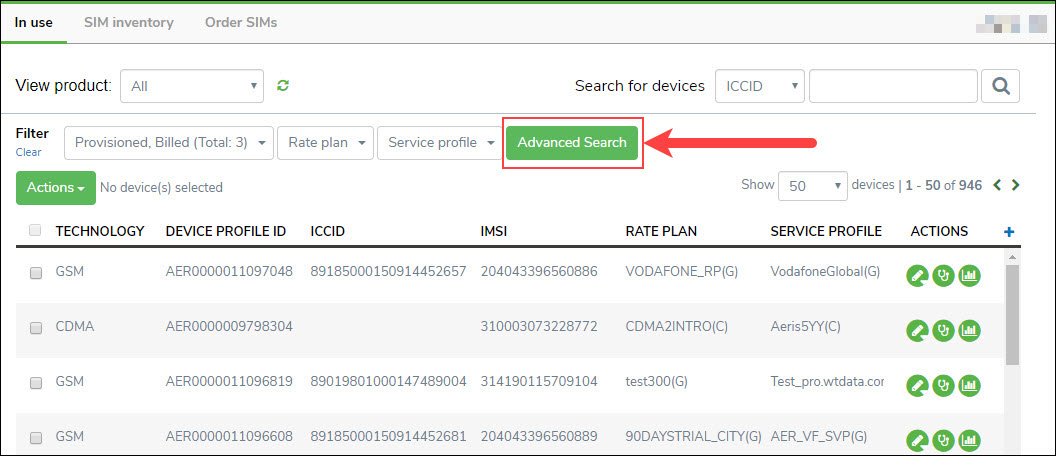 AerPort will display the following pop-up window. Select the desired filters, then click Apply.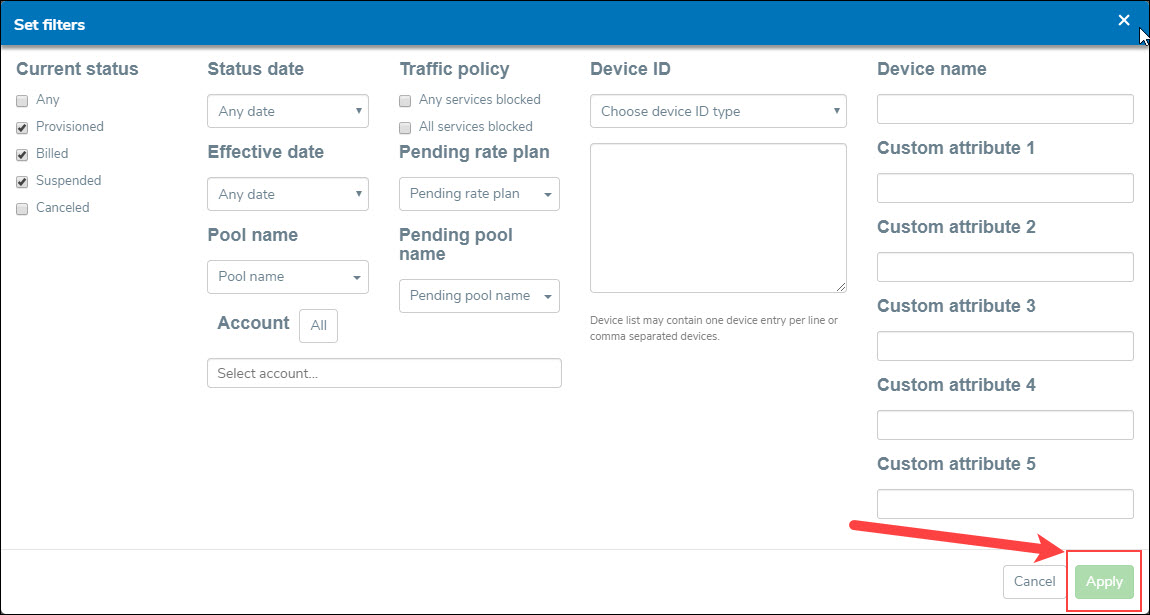 Column Selections
You can choose to hide certain columns or view additional columns by using the selection tool in the top right corner of the device list. Click the icon (as shown below) to view the available columns, then check or uncheck the column options as desired.
Note:
If you view the Static IP column, it will commonly display one IP address. In cases where there are two APNs and two IP addresses for the device, the addresses are displayed here, separated by a comma.