The Device Diagnostics page is accessible through various links within the AerPort portal, however it is also directly accessible by clicking Troubleshoot devices in the Quicklinks menu.

Accessing Device Diagnostics through the Troubleshoot devices link prompts you with a device lookup window. You need to enter your device ID before any information can be displayed on the device diagnostics screen.

You can also click the stethoscope icon 

 on the Devices page to directly access the Device Diagnostics page of the corresponding device.

Here is an example of the Device Diagnostics page.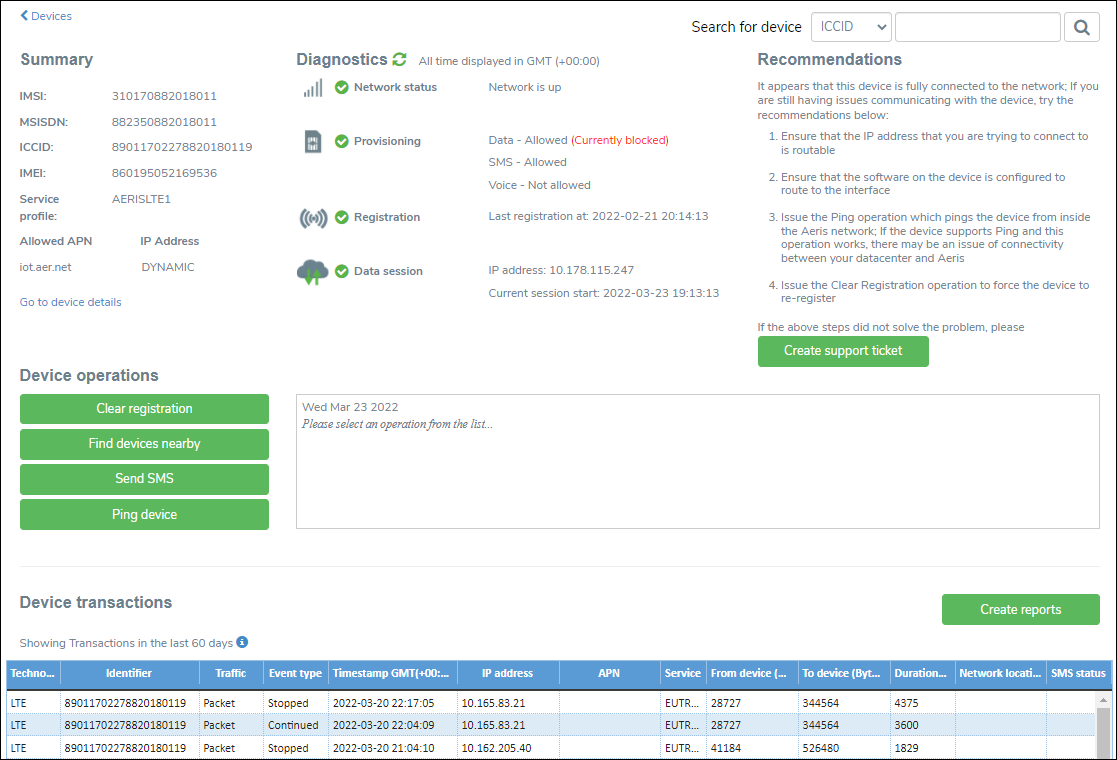 In the case of devices with more than one SIM, tabs are displayed and the active profile is indicated.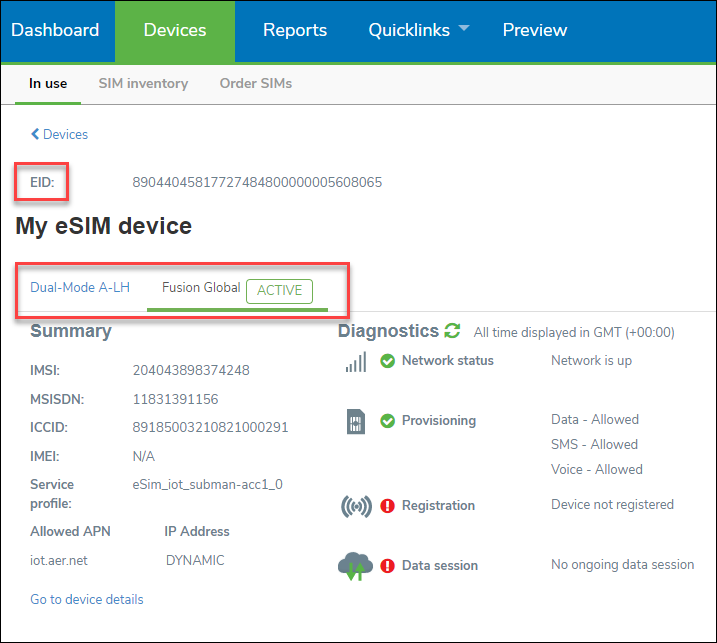 The Device Diagnostics page provides you with the ability to do the following:
View your device's current status on the Aeris network.
View recommendations to assist in troubleshooting any problems your device might be experiencing.
Perform various device actions such as editing your device name, loading the current device to the device details page, viewing the device location on google maps, loading the current device to a device level report on the reports tab, and opening a support ticket.
Perform various diagnostic operations.
View recent device traffic transactions.
Continue with information on the Device Network Status.