There are a few actions that you can perform on your device from this page.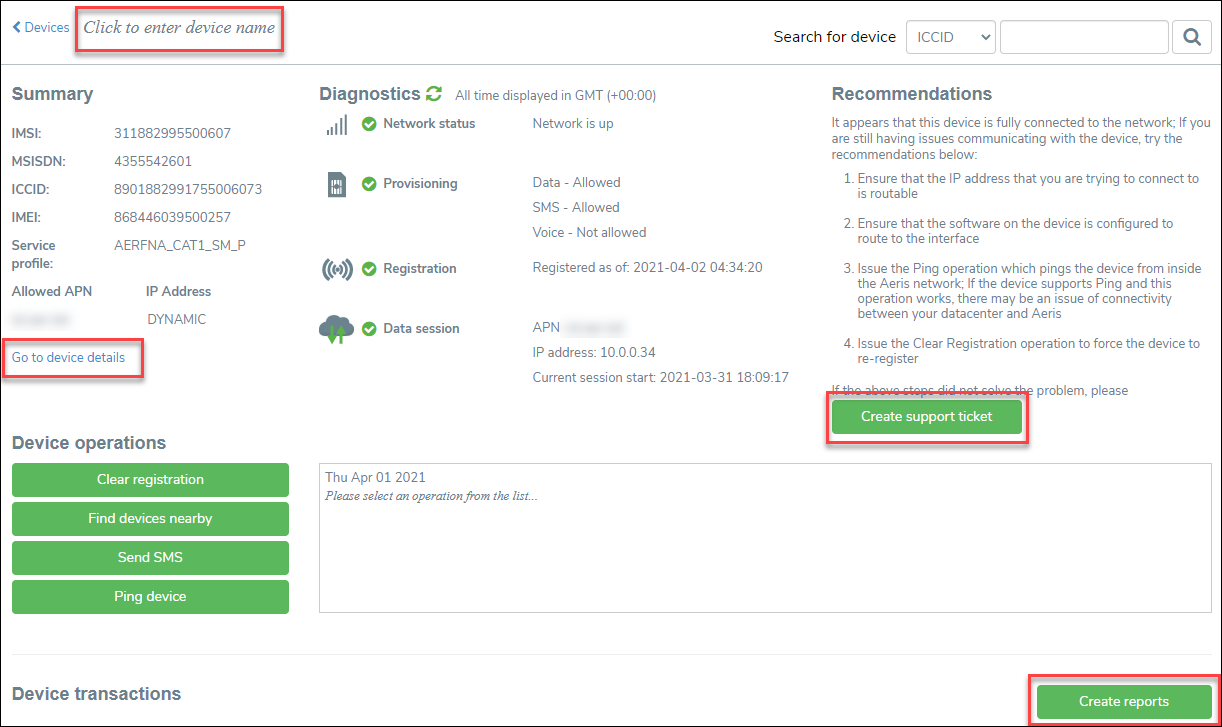 The text box at the top of the screen allows you to edit the device's name.
The Go to device details link will take the current device and load it onto the device details screen.
The See device location link appears below Go to device details if it applies to the device shown. This link allows you view the device location (the cell tower location where the device is currently active) on Google map. This link is visible only when the following conditions are fulfilled:

The product type of the device must be a Global SIM, Fusion NA, or Fusion Global.
The device must be currently registered on the network. In other words, the cell tower details are available for the device that includes CellId, MMC, MNC, and LAC. See AerFrame Network Location API for details.

We rely on Google Location API service to fetch the latitude and longitude of the cell tower location. Sometime, this API is not able to get the location coordinates and therefore the link remains hidden.

The Create reports button takes you to the Create new report screen in the Reports tab, with the current device populated into the device list for a device level report. You can then modify the report type and report criteria before running the online report.
The Create support ticket button takes you to the Support screen, where you will be able to open a support ticket for Aeris Support to analyze.