When a MyReport is generated, it will be emailed to all users listed in the email recipient list. Email recipients are configured per report type. For example, if you have two different Account Traffic Cost Summary templates, the same group of email recipients will apply to both templates. A maximum of 10 email recipients can be configured. 
Before adding a recipient, ensure that the Report type is selected in the left-hand settings.

After clicking the link to add a new recipient, simply enter the email address in the text box, then click Save email recipients.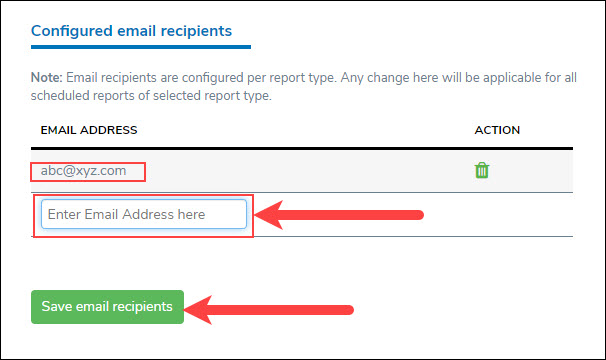 You can use this tool to remove recipients from the list as well by clicking the Delete icon in the row of the desired email address. Ensure that you click Save email recipients after removing recipients from the list as well.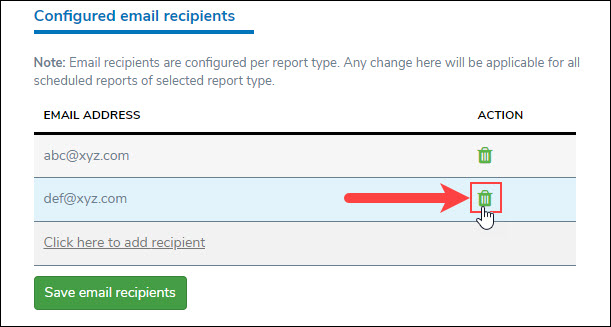 For more information, see the Scheduled Reports Video.