This sub-tab contains a list of recently generated online reports that are available for download. To download the report, simply click the icon for the desired report under the Download column.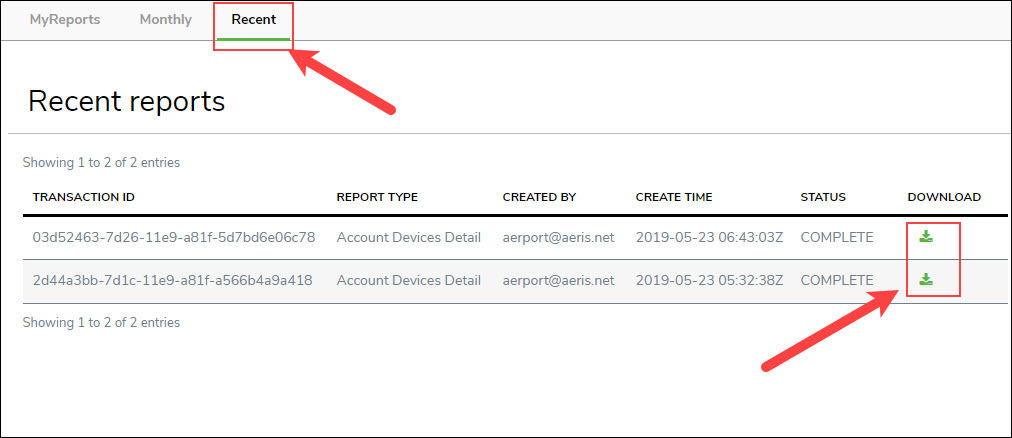 Keep in mind that:
Each online report will be archived for 5 days.
After 5 days, the link will expire and the report will need to be created again in order to obtain the same data.
A maximum of 100 of the most recent online reports per account will be listed.
This list only includes recent Online reports. Recent Scheduled reports can only be downloaded from the MyReports sub-tab.