The following chart types are available on the Billing page: Device States, Total Bill, and Average Bill. Use the drop-down menus at the top of the screen to customize the report criteria then click Update Graph to view the data.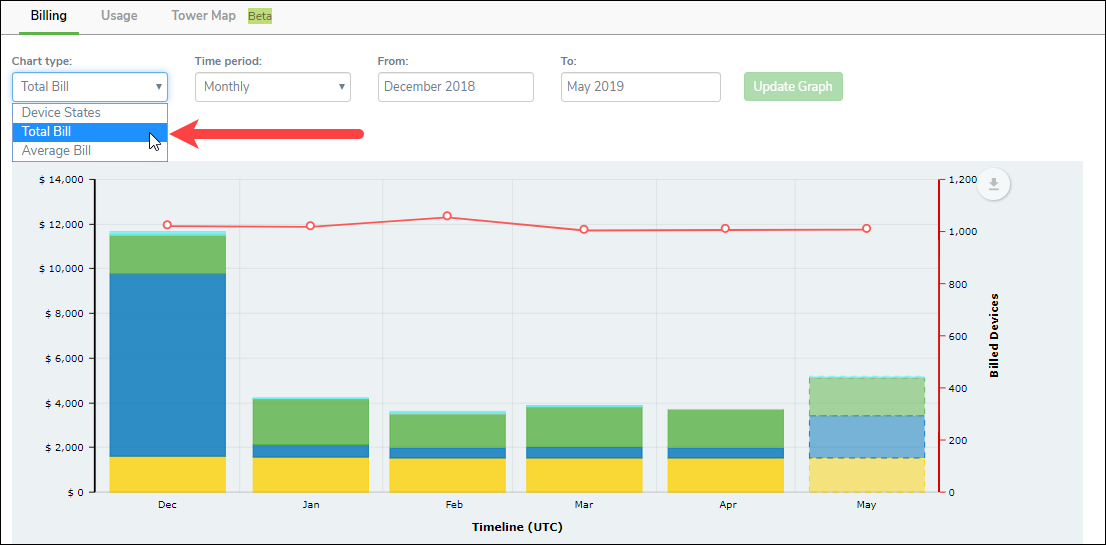 Exact amounts can be viewed by hovering over a particular data point.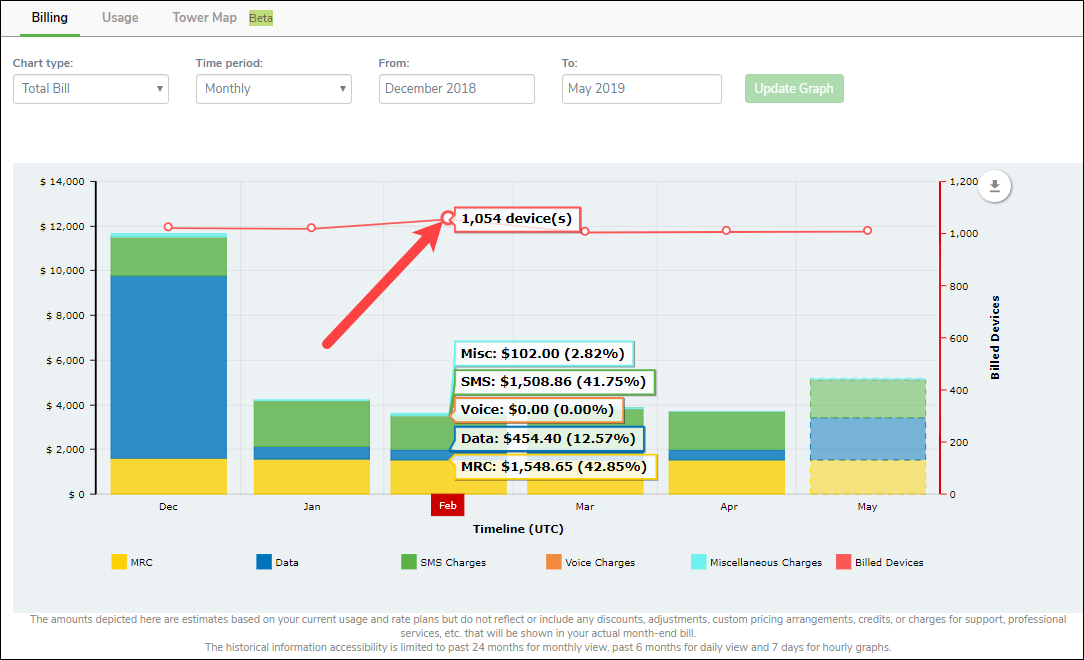 You can also control which data is being displayed by clicking on the categories in the legend. The values on the y-axis will automatically adjust to best fit the data being displayed.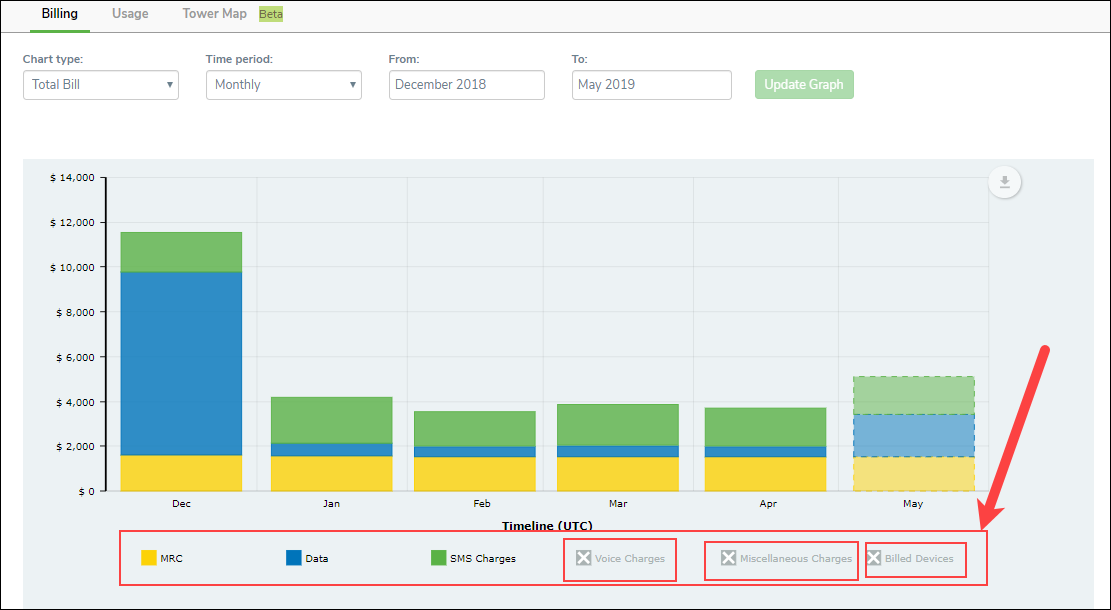 For more information, see the Analytics-Billing Video.