When an alert is triggered, an email notification is sent to each user in the email recipient list. A maximum of 10 recipients is allowed per account.
Click Configure Email Recipients to access the recipient management tool.

Simply enter the desired email addresses into the list, then click Save.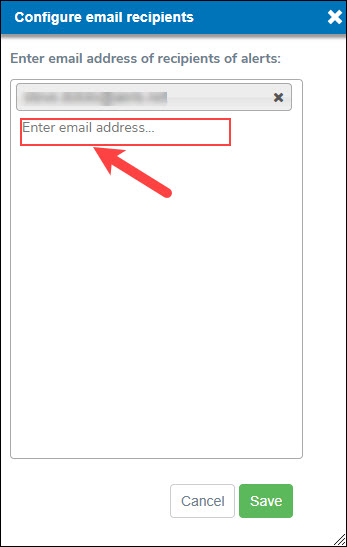 This list allows you to remove recipients as needed by clicking the X next to the email address. Ensure that you click Save after removing recipients from the list.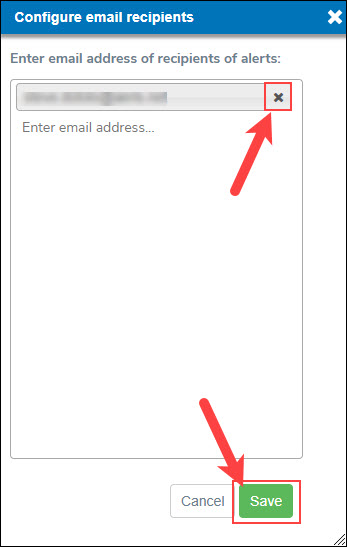 For more information, see the MyAlerts Video.