If you are managing multiple accounts, you will be able to switch over to your other accounts using the multiple account access widget. To access this widget, click Manage accounts under the Quicklinks menu.

You will then see a list of your available accounts. The account that you are currently on is shown in the top line. To switch to a different account, click on a different account name in the list.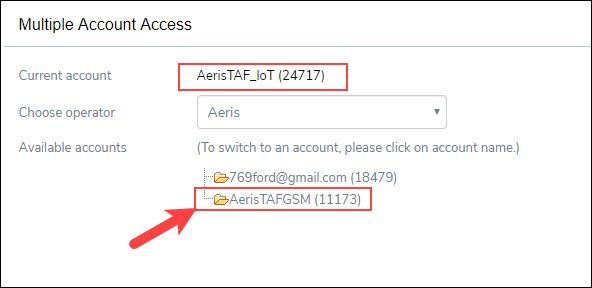 AerPort will ask you to confirm that you would like to switch accounts. Click Yes to proceed. 

The page will refresh, and you will be able to see the new current account displayed in the top line.