Video Overview
To edit multiple devices at a time (bulk edit or bulk operation), first, use the check-boxes within the leftmost column to select the devices you want to edit. When performing bulk edits, all of the selected devices must belong to the same product. Once you have selected your devices, click the Actions button as shown below. A list of attributes that are available for editing will then appear within the first section of the drop-down. Changes made through this menu will affect all selected devices.
For information on these attributes, see Edit a single device.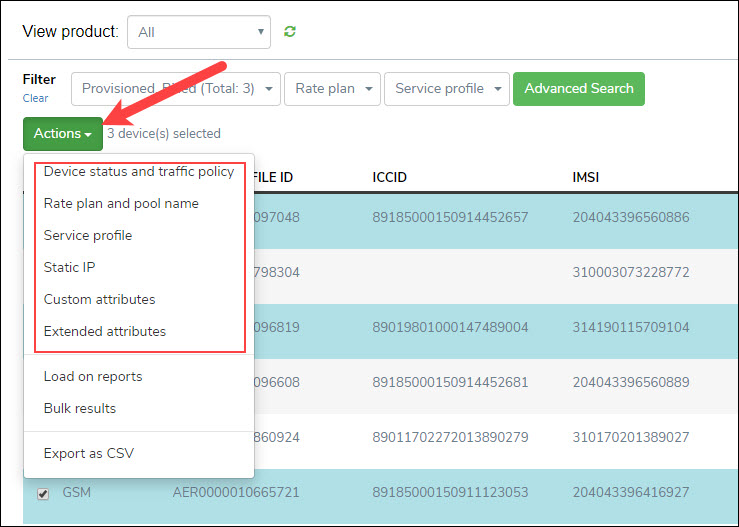 Note:
The Static IP menu option is not available for Fusion NA and Self-Serve SIM devices.
Bulk operations may take some time depending on the number of the devices included in the transaction, therefore AerPort will send you an email once the operation is complete. This email will contain a transaction ID that allows you to later identify and track the operation's status under your bulk results, which are described in further detail later in this section.
Load Selected Devices to a Report
This feature will take any devices that you have selected by the check-boxes in the leftmost column and load them into the device list on a device level report on the reports tab. You can then modify the report type and report criteria before running the online report.
To use this feature, select the devices that you wish to load into the report, then click Load on reports. You will be navigated to the reports tab.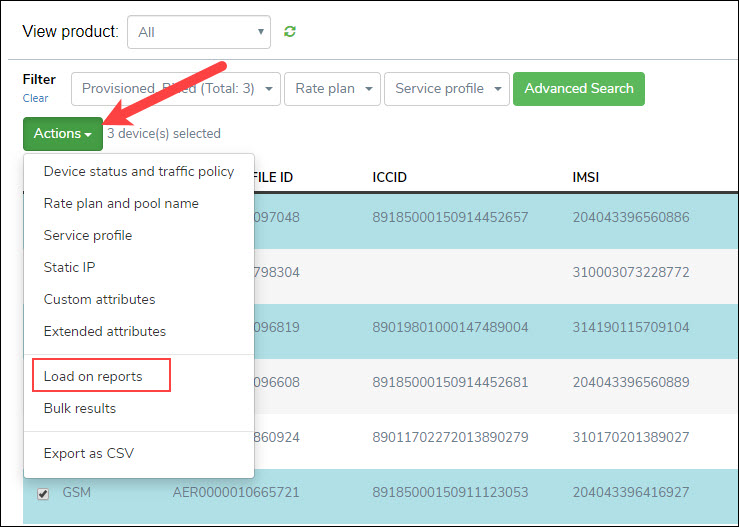 View Bulk Results
The results for every bulk action you perform can be accessed from the Actions menu by selecting Bulk results.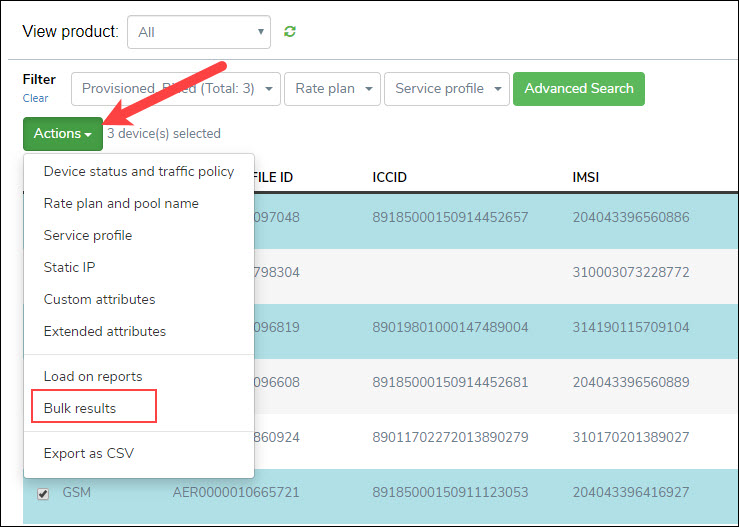 AerPort will then bring you to the following screen, where you can view a list of your recent bulk operations and the status for each one. Checking your results for any bulk action will allow you to confirm if the operation was successful on every device in the batch. It will also inform you if there were any errors during the operation. In this case, you can see which particular devices experienced errors by downloading and viewing the full results. Do this by clicking Download icon in the Actions column of the bulk results you would like to view.

Export as CSV
This feature allows you to export a list of all your devices as a comma-separated values file. If you need only a select group of devices in your file, filter your devices before exporting the list.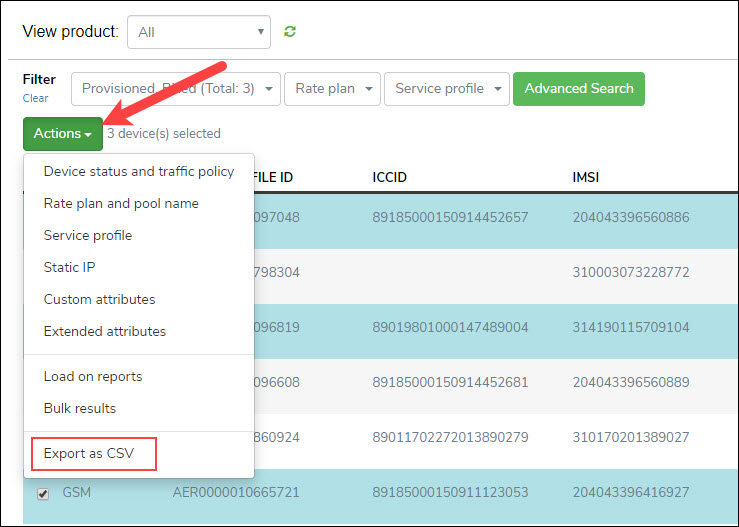 Navigate to Device Details and Device Diagnostics
From this screen, you can also access two other pages for each device using the shortcuts provided in the device list.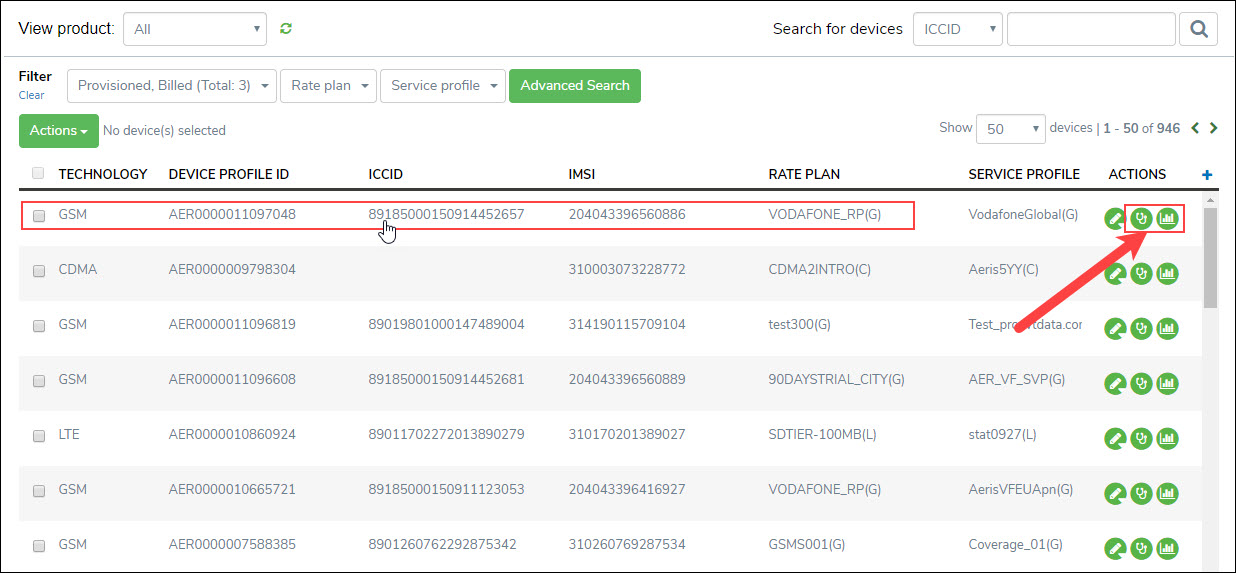 Device details page: this page presents all of your device's attributes on screen for easier viewing. It also displays a graph of your device's daily usage and a list of recent device activity. To access this page, click anywhere within the row of your device.
Device diagnostics page: this page provides the current status of your device on the Aeris Network as well as the diagnostic tools needed to troubleshoot your device if it is experiencing issues and a list of recent traffic transactions. To access this page, click your device's Device diagnostics icon under the Actions column.