Video Overview
The Device Details page is accessible through various links within the AerPort portal. The most common use is to simply click on a device name from the In use tab.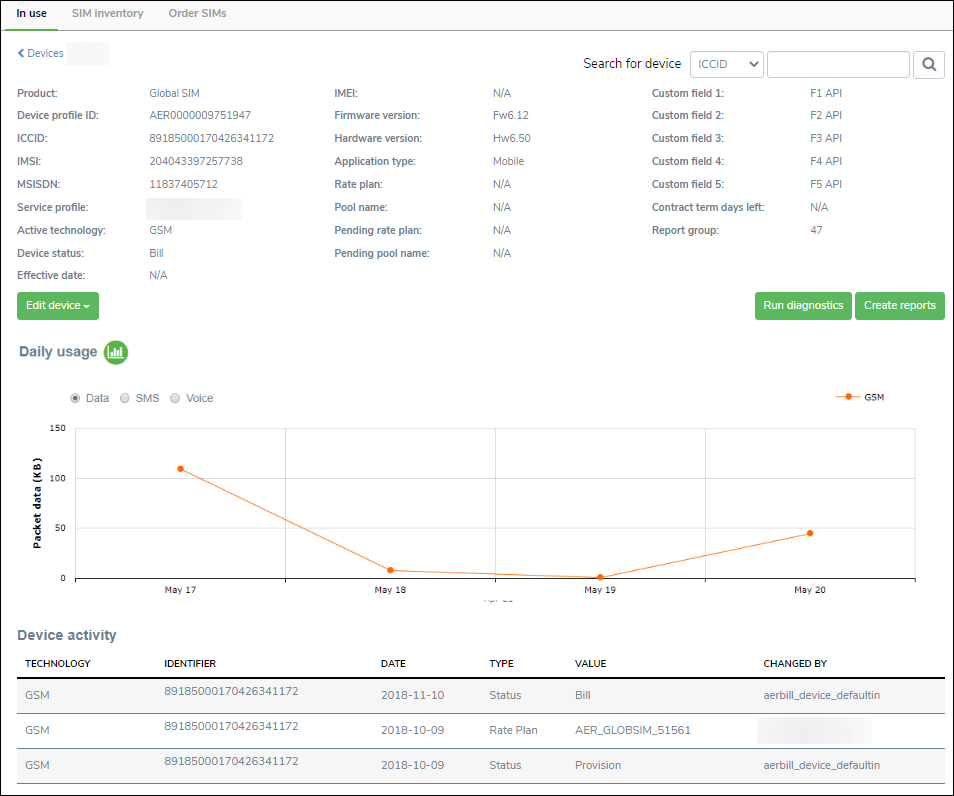 In the case of devices with more than one SIM, tabs are displayed and the active profile is indicated.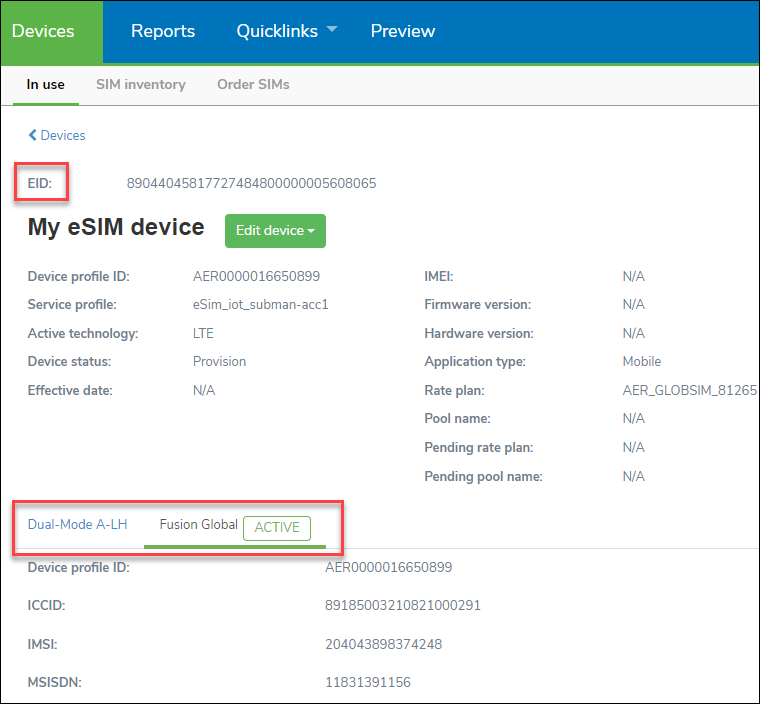 The Device Details page provides you with the ability to do the following:
View all attributes related to your device's profile.
Perform various device actions such as editing your device, loading the current device to the device diagnostics page, or loading the current device to a device level report on the reports tab.
View the daily usage for each of your device's active services.
View recent device activity.