The SIM inventory page list all SIMs that are currently assigned to your account. These SIMs are either newly assigned devices, or devices that are in cancelled state.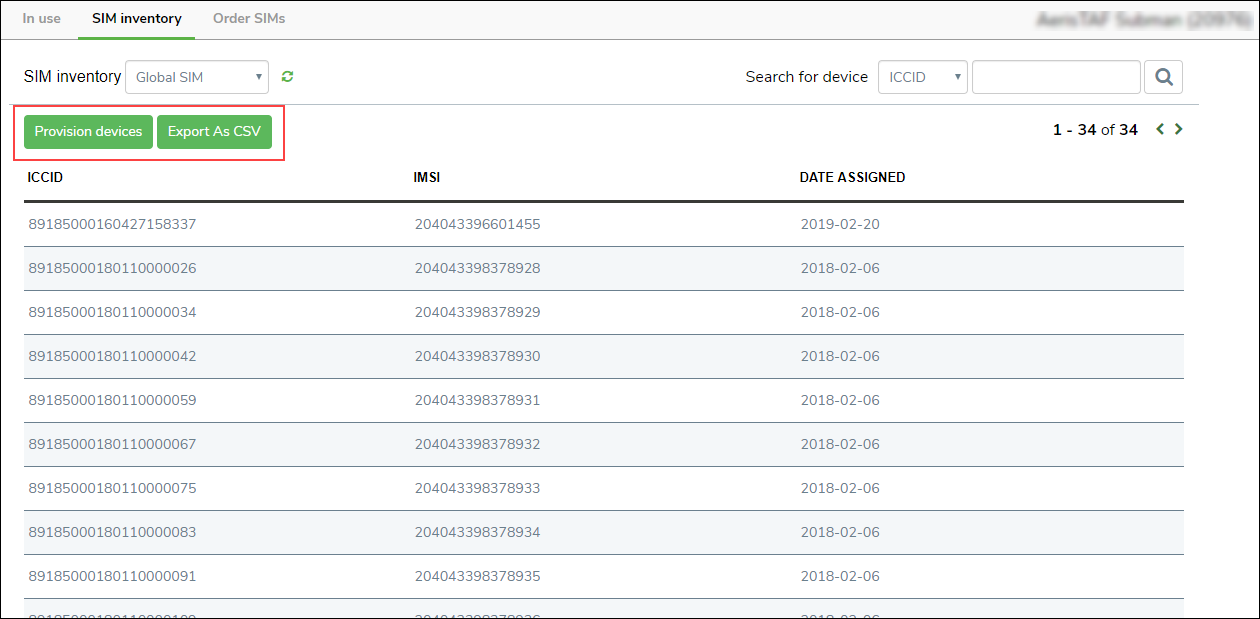 The Provision devices button acts as a shortcut to the provisioning screen.
To export the current on-screen data, use the Export as CSV button.The exported device list can be of use during tasks such as preparing a bulk provisioning file.