The reports tab provides tools to run reports and gather data on the devices in your account. Reports can provide information on the entire account, a specific group of devices, or a single device.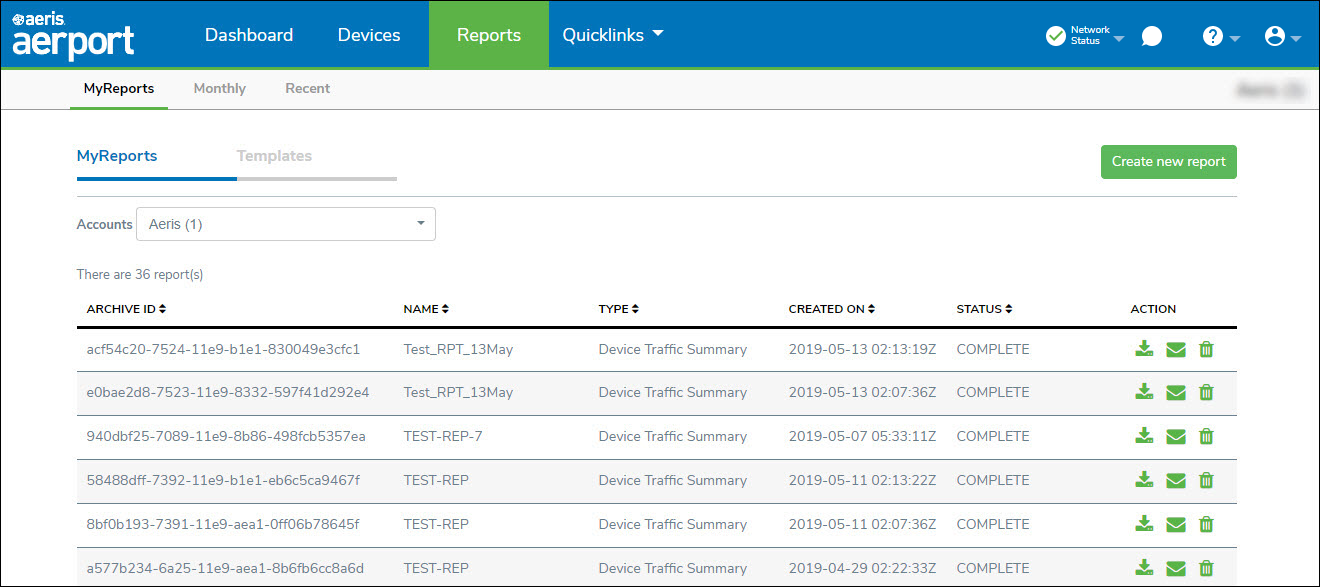 The reports tab consists of three sub-tabs:
MyReports: Provide you tools to generate an online report for non-recurring reporting needs and also to schedule reports for recurring reporting needs. Scheduled reports are defined in this tab and are periodically delivered to a set of configured email recipients based on the selected report frequency. The MyReports sub-tab displays the recently generated scheduled reports and the Templates sub-tab allows you to configure new scheduled report template. The Create New Report button allows you generate an online report. Refer to MyReports (Scheduled Reports) article and Online Reports article for more information.
Monthly: Contains system generated monthly reports for each month. Monthly reports available for your account can be downloaded from this tab.
Recent: Contains recently generated online reports. Online reports generated within the past five days are available for download from this tab.