An alert becomes effective immediately after the alert is created.
Once an alert is triggered, an email notification is sent to all users defined in the alert recipient list within 60 minutes.
Alerts that have been saved to the portal can be viewed by selecting the Quicklinks menu, Setup MyAlerts.
Alerts that have occurred in the last 24 hours can be viewed on the Dashboard under MyAlerts.
When a device triggers the alert, it is displayed on the Dashboard along with its total usage. Click the > next to the alert name to display the details.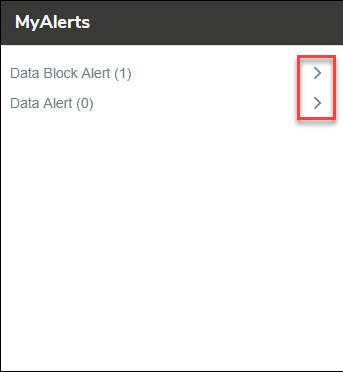 Hovering over the icons displays the options:
Go to Devices
Create Report
Download Alerts in Last 24 Hours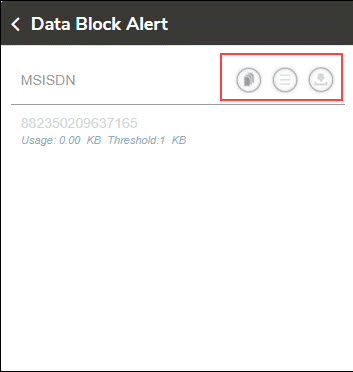 For more information, see the MyAlerts Video.