There are various ways to navigate to the ticket submission page, however the quickest is to click on Submit a request in the top right corner of the screen as shown below.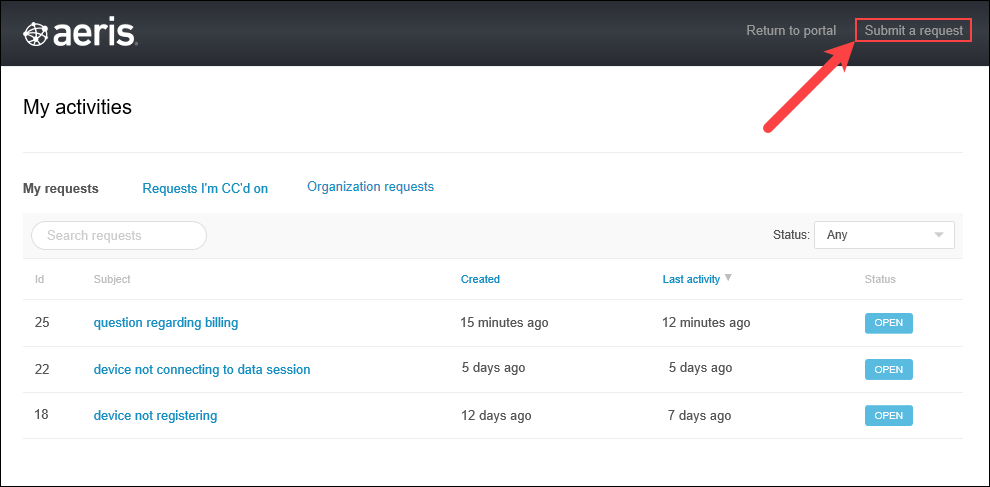 Below is an example of the form you will need to fill out in order to submit your ticket. Ensure that you populate all fields with as much detail as possible in order to ensure that our support team can fully understand your request or issue.
Note:
Note that if you navigated to this screen via the device diagnostics tab, device ID fields will be available and will be auto-populated with the device you are troubleshooting.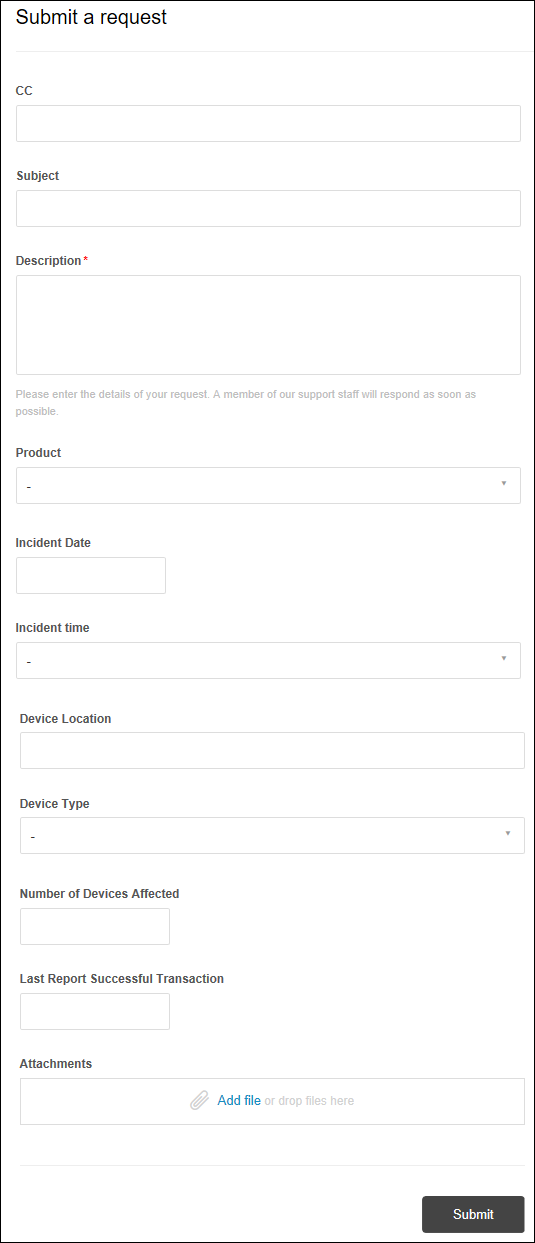 Once you have filled out all fields, click Submit to submit your ticket.