What's here?
This tutorial demonstrates how to perform three (3) common network and device monitoring activities.
Monitor and diagnose
How am I notified if the network experiences an impairment?
Any time we detect a network service interruption or perform maintenance activity that impacts any of our systems (e.g., AerPort™ or our APIs), we email you an impairment notification. The notification indicates which system or network component is impacted and which geographic area it affects.
When service is restored, we publish another email notification, which describes the issue and action(s) taken.
You can also view network status and details about current and past impairments (up to one (1) week) at any time by navigating to the AerPort Dashboard.
AerPort displays the network status in the main menu bar to provide a quick and easy view of the network availability.

By clicking the Network Status icon, you can view a drop-down list with the real-time status of the Aeris connectivity services for your account. Only the services that are active in your account will be shown. The status for each is shown along with the ability to view the status of the individual network capabilities for each service.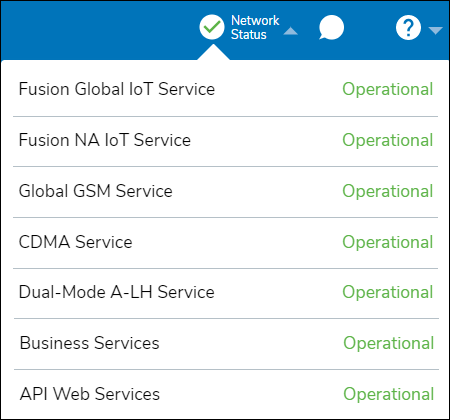 Each Aeris connectivity service status will be one of the following::
Operational
Degraded Performance
Partial Outage
Major Outage
Under Maintenance
Click on any service to view additional details, such as ongoing incidents, if any, and past incidents.
How can I see which of my devices are using the most data?
Top data users for the previous three (3) days are shown on the dashboard.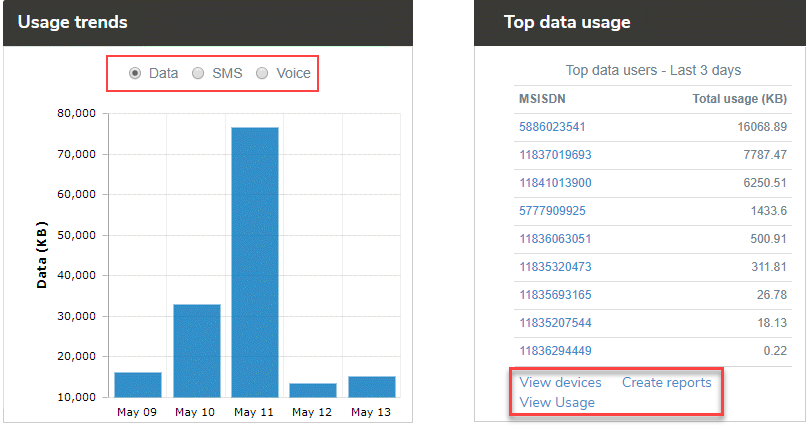 Click one of the devices in the list to see details about it and perform diagnostics.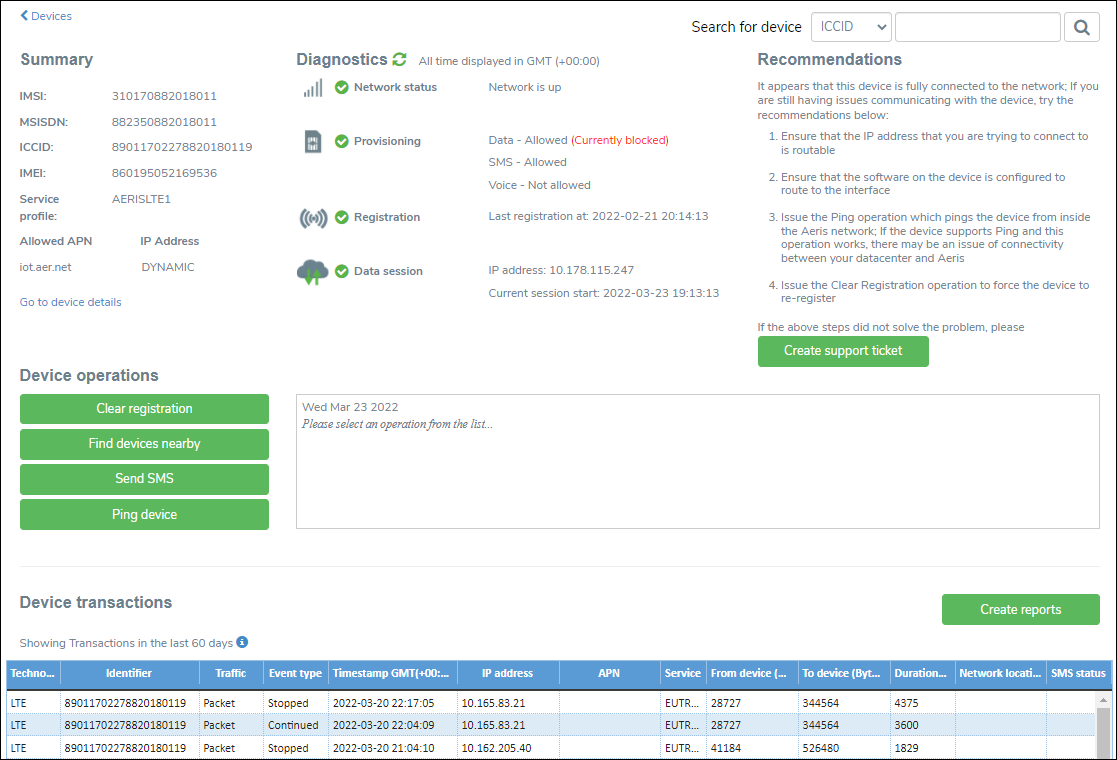 I am troubleshooting one of my devices. Where is its transaction log?
Navigate to the Devices tab in AerPort and locate your device. Click the diagnostics icon

on the right under Actions to view the Device Diagnostics page for that device. Scroll down to see its transaction log.