What's here?
This tutorial demonstrates how to change a device's state or its traffic policy.
Navigate to the Devices tab in AerPort™. Click the device you want to change or click the pencil icon in the right column.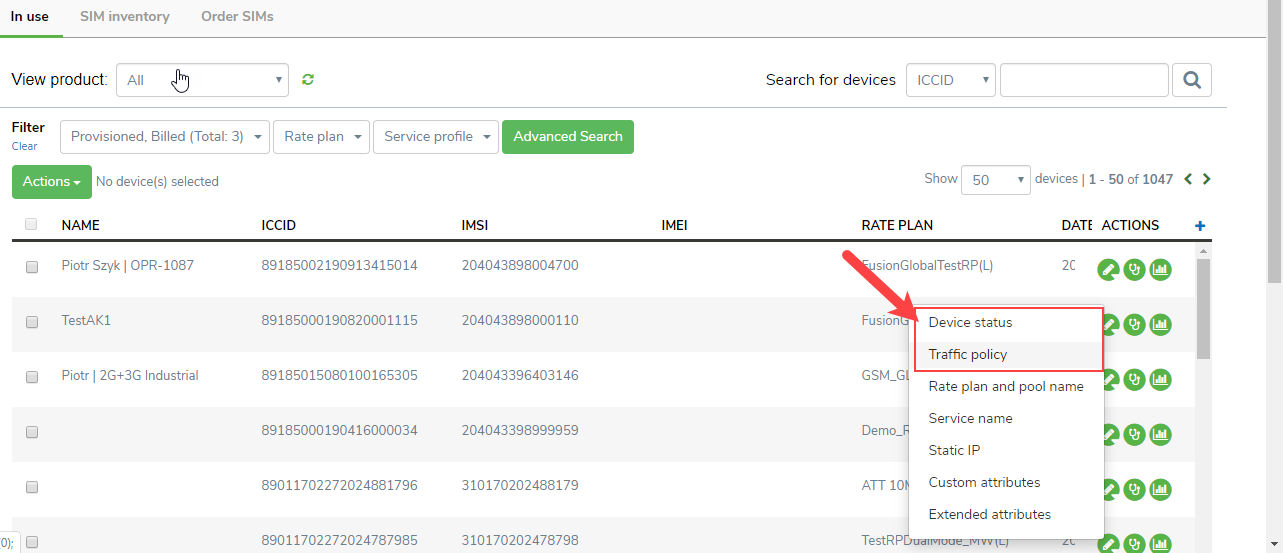 You can choose one of four states. For traffic policy, you can block all traffic or select individual traffic types to block.